Trolley Community Bands(c) 
BUILDING COMMUNITY SPIRIT THROUGH MUSIC SINCE 1996
Trolley Community Bands is a not for profit, private, volunteer association dedicated to bringing live music to the community. Several groups of local musicians benefit with insurance coverage and funding. A Trolley Community Bands Foundation was established in 2004 as an extension of the original Trolley organization that was formed in 1996.
An sixteen n member Steering Committee, with Chairman Don Andrews and Secretary/Treasure Patricia Renase, E-mail trolleyband@msn.com, and Project Manager Larry Griffith has been formed to bring a music festival to the area for the summer of 2007. This same committee is in commission of the daily bands businesses, along with the foundation business for the year 2005/2006.
UPCOMING PERFORMANCES
Trolley Community Band
"
December 16 @ 7 pm "Holiday Magic"
Trolley Transfers
Mov'n On Trio December 3 @ 2 pm ETTBD Party
End Of The Line Ensemble
Simply Strings
December 10 @ 2 pm Tea
Station Seventeen
Urban Express
Blue Caboose Quintet Every Saturday @ 2 pm until December 17
Clips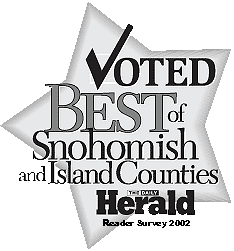 webmaster Dave Wiltmanson & Jonathan Webber